Big city living + Room to breathe
Why more people are moving to KC
median sales price of a KC home
minutes in the average KC commute time
average monthly apartment rent
miles of trails and bikeways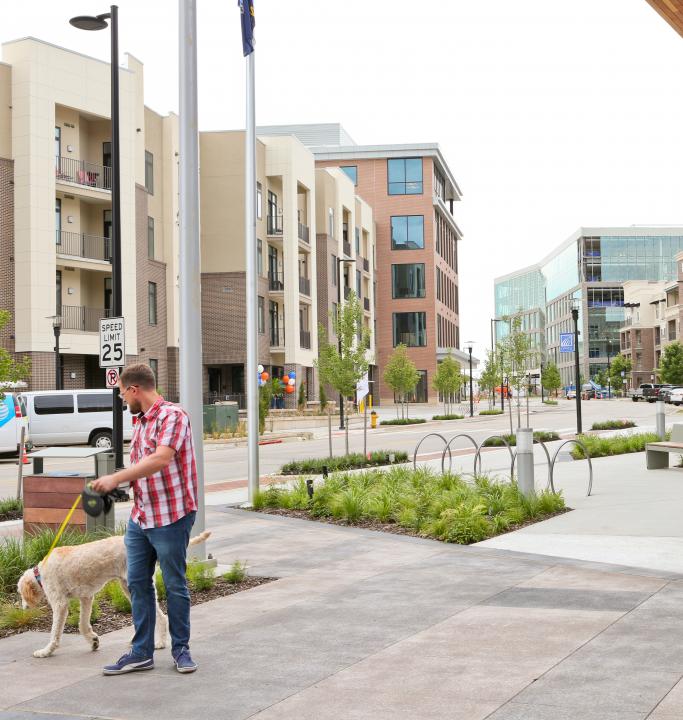 Living in KC is just easy, partly due to the affordable cost of living. In KC, your income goes a lot farther and things just generally cost less - from housing to a cup of coffee. And you still have lifestyle choices … a vibrant urban core, comfortable suburbs or a place with a little bit of land - all are possible within a 30 minute drive of downtown KC.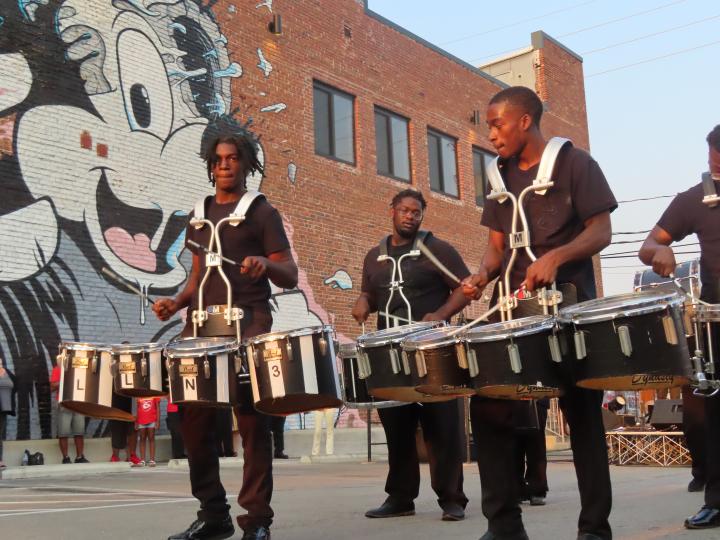 KC is most often described as a friendly, welcoming place, and its people, genuinely kind. In fact, people living in the KC metro represent a rich ethnic and cultural fabric, and speak more than 100 different languages.
Highly educated international talent is discovering Kansas City and growing four times faster than the rest of the KC population. Our open hearts led us to host one of the longest-running and largest Pride Fest celebrations in the U.S. with a 45-year legacy that today draws thousands each summer.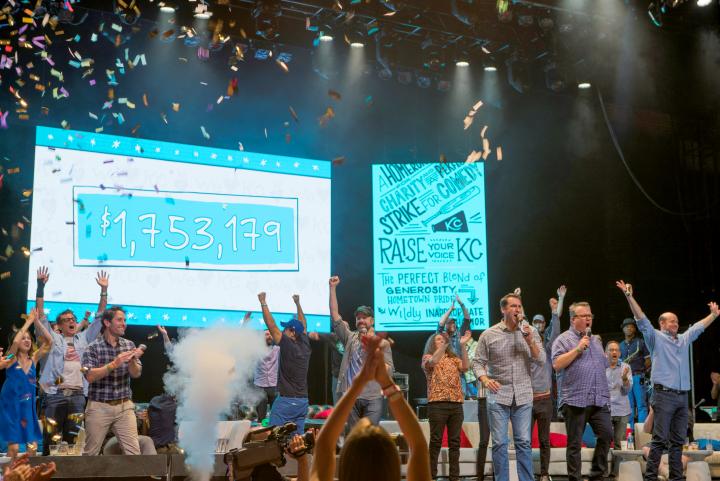 We have big hearts for giving back, too. KC is home to some of the largest charities in the nation and ranks as one of the top ten most charitable cities in the U.S., according to Charity Navigator. Giving back to our community through time, advocacy and money is just the outward expression of our KC kindness and pride.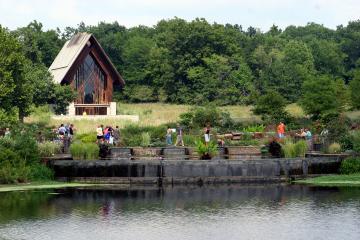 Top 5 metro for first-time home buyers
Bankrate, June 2022
No. 1 best places to raise a family
WalletHub, June 2021
Top choice for creatives to live
Thrillist, January 2022
Top 10 for net migration gains
LinkedIn, March 2021
Where four KC communities named best cities to live
Niche, March 2021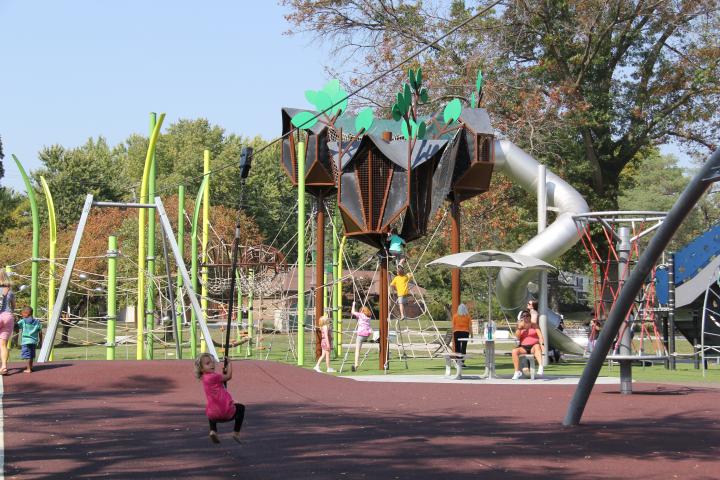 Life is better in the middle. Traditional population magnets, including Boston, Chicago, Los Angeles, New York, San Francisco, Silicon Valley, and Washington D.C. are all experiencing a "livability crisis," resulting in people moving away. KC is lovable, livable, and above all, affordable.
U.S National Avg. Cost of Living = 100.0
KC
Composite
94.8
Housing
99.6
Grocery Items
92.2
Utilities
10 2.6
Transportation
86.6
Health Care
90.3

Source: C2ER, Q1 2022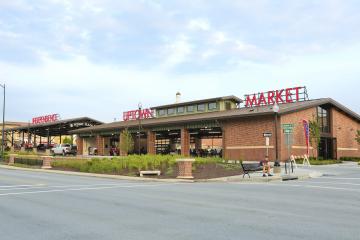 Explore the different types of homes in KC below or find an agent from KC Regional Association of REALTORS'
search tool
to help you research real estate options in KC.
Check out lifestyle living in KC
Kansas City has a range of options for urban living in various price points. In addition to classic residential towers, in recent years there have been a number of historic and repurposed buildings that have been converted into everything from rustic lofts to luxurious condominiums.
Classic and Historic Neighborhoods
The KC Region is rich with history and historic neighborhoods, each with their own charm and ambiance.
The KC Region has hundreds of community options for suburban living on both sides of the state line.
Maintenance-Provided Villa Communities
Maintenance-provided villas, townhomes and patio homes may be found in many areas in the KC Region. Maintenance provided communities have monthly association fees that typically cover lawn care, trash, recycling and recreational amenities of the community. Some villa communities also include building maintenance for a carefree lifestyle.
You've worked hard to make it to the top, now it's time to live your dreams in the home you have always imagined. The KC area is full of choices for higher-end properties for you.
Select Luxury Communities
You can enjoy the tranquility of lake living right here in KC. Naturally, living near water also means that you are just seconds away from many water activities. There's sailing, boating, fishing, kayaking, wakeboarding, skiing, and much more. The KC region is home to many beautiful lakes with welcoming communities.
Select Lake Communities
Besides living near the links and being able to play at the drop of a hat, KC golf course communities offer beautiful vistas and many amenities.
Select Golf Course Communities
Cedar Creek | Olathe, KS
Cider Mill Ridge | Parkville, MO
Creekmoor | Raymore, MO
Deer Creek | Overland Park, KS
Eagles Landing | Cameron, MO
Fairway Ridge Estates | Belton, MO
Falcon Valley | Lenexa, KS
Hallbrook | Leawood, KS
Iron Horse | Overland Park, KS
Lake Quivira | Lake Quivira, KS
Leawood South | Leawood, KS
Lionsgate | Overland Park, KS
Loch Lloyd | Loch Lloyd, MO
Nottingham By The Green | Overland Park, KS
Prairie Highlands | Olathe, KS
Shoal Creek | Kansas City, MO
Staley Farms | Kansas City, MO
The National | Parkville, MO
Tiffany Greens | Kansas City, MO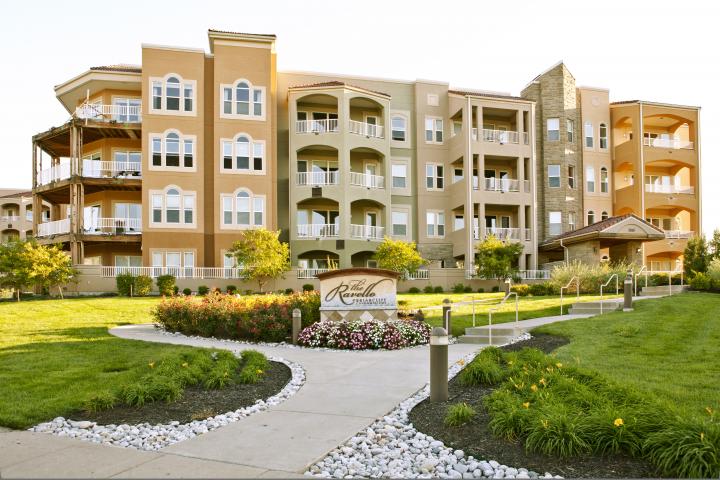 If you have your heart set on renting, the choices in KC come in all shapes, sizes, and locations.
Luxury apartment living is available throughout the urban core in newly constructed buildings, as well as historic landmarks that have been given new life with top appliances and high-end amenities. Looking for something outside of the hustle and bustle? Rental homes can be found in the trendiest of suburban, walkable neighborhoods as well.
Maybe you're looking for something in-between. KC specializes in helping you feel at home no matter what you need.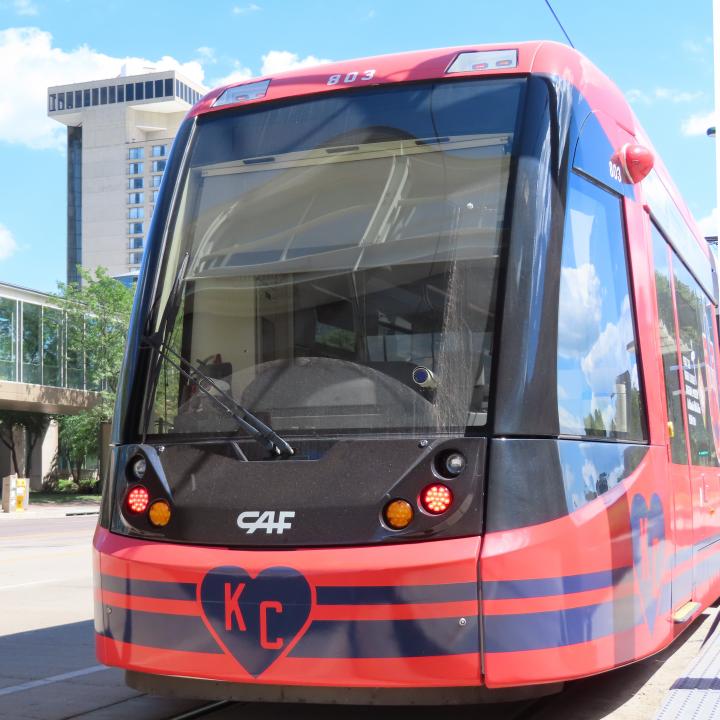 Like most mid-sized cities, the most people in KC commute by car, but our extensive highway system means you spend way less time in traffic and more time doing the things you love. Downtown dwellers who also work downtown along the 2.1 mile KC Streetcar route can live comfortably without a car, but this is still pretty rare in KC.
Don't worry if you don't have a car because RideKC has your back with 80+ routes all over the KC region and specialty or niche services for those who need it. Kansas City, MO is blazing trails by being the first major metropolitan city to offer zero fare transit service.
least-congested major metro overall in the U.S.
amount of KC travel time in traffic congestion
Tour KC neighborhoods and communities
Explore our specially curated Google map. Click on a location and select the directions icon (diamond shape with an arrow).