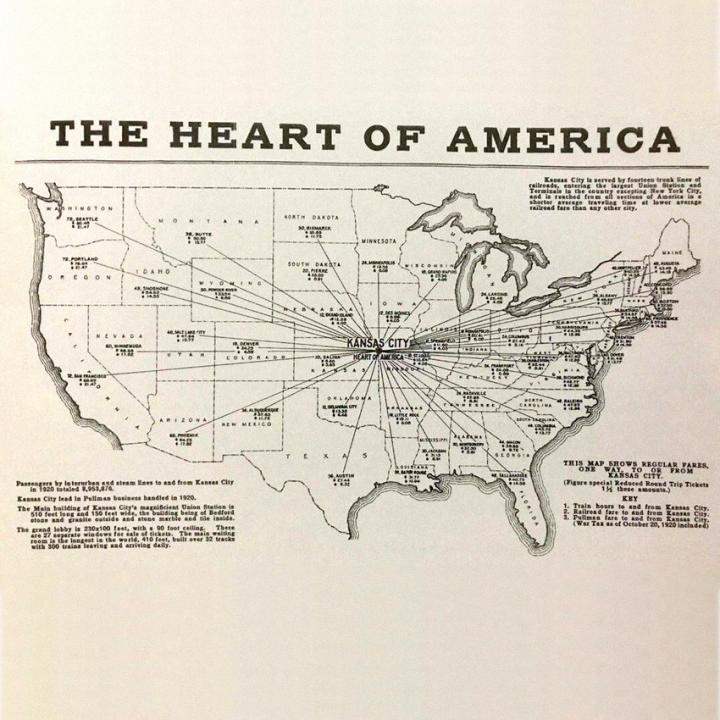 KC has a 100+ year love affair with the heart.
In fact, it was one of the first Midwestern cities to embrace the idea of being located in the "heart" of America. Ever since, the heart has been used on everything from railroad pins and Plaza light poles to organizational brands and local festivals and events.
The KC heart also has one very important connection to the Kansas City Monarchs Negro Leagues baseball team that had a heart patch on their 1942 championship jersey.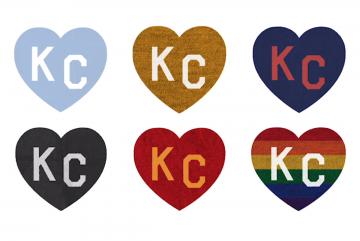 As part of the large maker scene in Kansas City, the Charlie Hustle brand began selling its signature KC heart t-shirts in 2011, inspired by the rich heritage of the heart in the city.
While the Charlie Hustle brand has sold more than a million KC Heart t-shirts and raised more than one million dollars for charity, the KC heart has come to represent a resurgence of pride felt by those living in or connected to the KC region
Read more about how Charlie Hustle is sharing the KC Heart brand to amplify everything it represents and help tell our story to the world.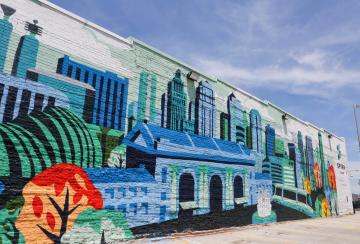 In 2018, the Kansas City Area Development Council agreed to take on the task of defining the KC region's global identity. After collecting input from 1,000 diverse members of the KC community and surveying 1,500 American consumers, the KC Heart icon was selected as the best representation of KC's unique culture, values and influence.
The KC Heartland campaign that has resulted from that effort is a testament to the KC region's collaborative spirit and shared love of this amazing place. We'd like to thank the partners and supporters who helped make it happen.
Want your organization to become a supporter?